10 July 2019
Dasho Dzongda and the sectorheads of Pema Gatshel Dzongkhag Administration bid farewell to Dzongkhag Health Officer who is being transferred to Bumthang Dzongkhag. The administration offered a domang as a gesture of gratitude for his invaluable service ans support as a civil servant to the people of this Dzongkhag.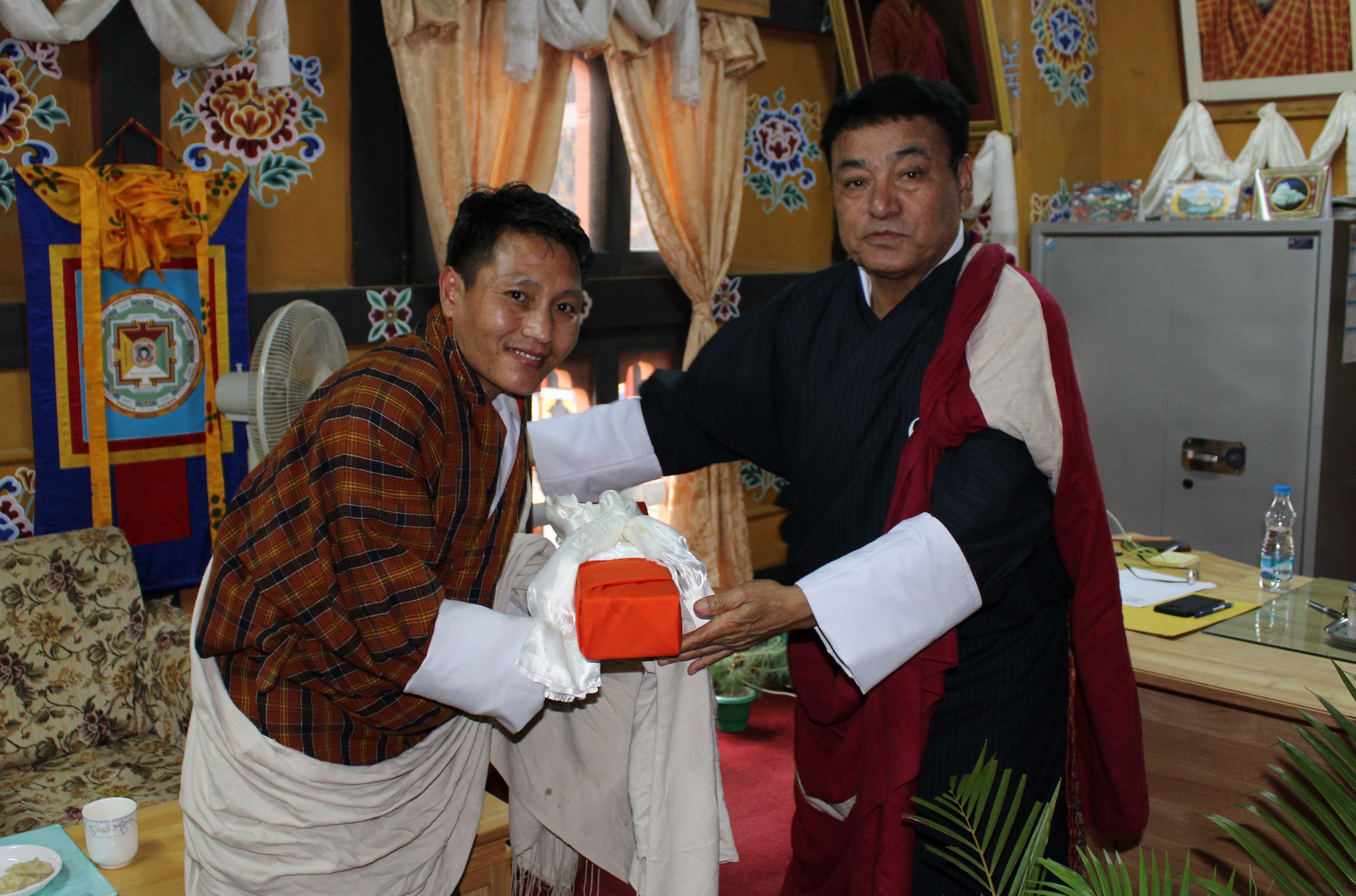 All the sector heads of the administration attended the session where honorable Dasho shared some words of wisdom and advice and departing words.
The Dzongkhag wishes him happy stay at Bumthang Dzongkhag.